Liaison Office Foreign Company
Liaison Office Foreign Company
A foreign company can open a liaison office in India to look after its Indian operations, to promote its business interests, to spread awareness of the company's products and to explore further opportunities. Liaison offices are not allowed to carry on any business or earn any income in India and all expenses are to be borne by remittances from abroad.
A body corporate incorporated outside India (including a firm or other association of individuals), desirous of opening a Liaison Office in India have to obtain permission from the Reserve Bank under provisions of FEMA 1999.The applications from such entities will be considered by Reserve Bank under two routes:
Reserve Bank Route

Where principal business of the foreign entity falls under sectors where 100 per cent Foreign Direct Investment (FDI) is permissible under the automatic route.

Government Route

Where principal business of the foreign entity falls under the sectors where 100 per cent FDI is not permissible under the automatic route. Applications from entities falling under this category and those from Non-Government Organizations/Non-Profit Organizations/Government Bodies/Departments are considered by the Reserve Bank in consultation with the Ministry of Finance, Government of India.
---
The following additional criteria are also considered by the Reserve Bank while sanctioning Liaison/Branch Offices of foreign entities:
Track Record

For Liaison Office a profit making track record during the immediately preceding three financial years in the home country.

NetWorth

Total of paid-up capital and free reserves, less intangible assets as per the latest Audited Balance Sheet or Account Statement certified by a Certified Public Accountant or any Registered Accounts Practitioner by whatever name. For Liaison Office - not less than USD 50,000 or its equivalent.

Applicants who do not satisfy the eligibility criteria and are subsidiaries of other companies can submit a Letter of Comfort from their parent company, subject to the condition that the parent company satisfies the eligibility criteria as prescribed above.

Liaison offices established with the Reserve Bank's approval will be allotted a Unique Identification Number (UIN).
Permissible Activities for a Liaison Office
A Liaison Office (also known as Representative Office) can undertake only liaison activities, i.e. it can act as a channel of communication between Head Office abroad and parties in India. It is not allowed to undertake any business activity in India and cannot earn any income in India. Expenses of such offices are to be met entirely through inward remittances of foreign exchange from the Head Office outside India. The role of such offices is, therefore, limited to collecting information about possible market opportunities and providing information about the company and its products to the prospective Indian customers. Permission to set up such offices is initially granted for a period of 3 years and this may be extended from time to time by an AD Category I bank.
---
A Liaison Office can undertake the following activities in India:
Representing in India the parent company/group compa­nies.
Promoting export/import from to India.
Promoting technical/financial collaborations be­tween parent/group companies and companies in India.
Acting as a communication channel between the parent company and Indian companies.
---
Liaison Office of Foreign Insurance Companies/Banks
Foreign Insurance companies can establish Liaison Offices in India only after obtaining approval from the Insurance Regulatory and Development Authority (IRDA).
Foreign banks can establish Liaison Offices in India only after obtaining approval from the Department of Banking Operations and Development (DBOD), Reserve Bank of India.
Legal Structure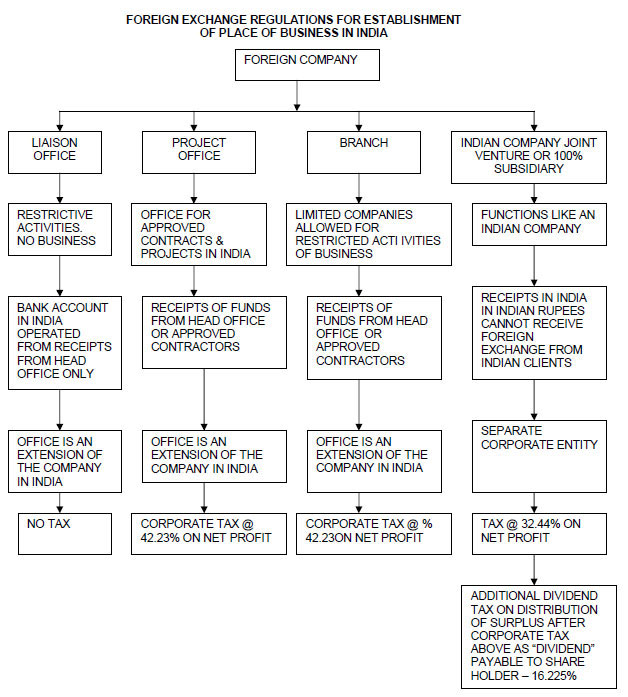 SUBMIT REQUEST llet we assist you in setting up Liaison office of Foreign Company.